When you run hundreds of short turnaround projects for scores of different clients every year, keeping a handle on them all is a tough ask. For Bridge Studio, the creative content agency for News UK (publisher of The Times, The Sun, Virgin Radio), each project has multiple execution elements, and the teams of creatives, designers, producers and picture desk staff need to deliver them all perfectly and on time in the fast-moving media industry.

Yet there was no clear, unified view of what was going on, who was working on each project and what was the priority. The Project Managers were all using different project management methods: various excels, emails, notepads, Slack channels, post-its plus information in their heads. Too many people were spending too much time trying to find out what was going on and that was a distraction from delivering projects.
Bridge Studio's Head of Studio, Lou Gordon, knew that that something had to change and had an inkling that using Smartsheet for project management could be the answer.
Understanding the need & shaping a solution with Smartsheet
Whichever business analogy you prefer – climbing a mountain, going on a long journey, eating an elephant etc – this was a big one and the Bridge Studio team knew that it was too big to tackle on their own. That's when Lou sought out Cheetah Transformation to help her understand what was possible.
So around about now in the average case study, someone turns up with coloured pens, post-its, rounds up reluctant people into workshops and then as if by magic, a solution pops out at the end of the day. That is not how this case study goes.
For Rob Eberstein, MD of Cheetah Transformation, the most important thing he could do was sit down, open his ears and listen. Over several weeks the core team and Rob met regularly and broke down how they worked into stages and tasks; identifying what made delivery easy and what didn't. Rob listened, asked questions and showed how Smartsheet capabilities could make things happen.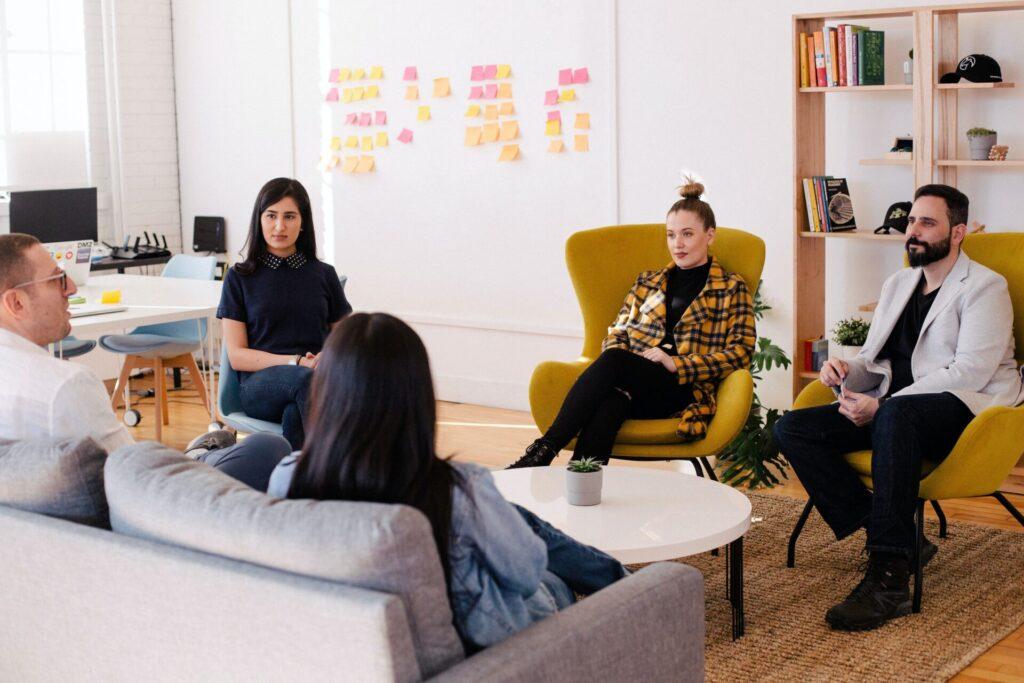 By this point, news about Smartsheet and Rob was spreading around the building and when 'the Smartsheet guy' was in the building, team members were turning up tell Rob about their part in projects and ask how that could be incorporated too.
Having understood the organisation, the projects and the challenges, Rob concluded that Smartsheet Control Center was the tool that Bridge Studio needed to successfully run their projects:
It would give the consistency of project documentation that was needed
It would give every member of the team visibility into all the projects they were working on
It would cut the substantial burden of administering and reporting on several hundred projects
The Leadership Team would have visibility of who was working on what and project progress through real time automated reporting, alerts and dashboards
Project Managers could have key info from all their projects on one dashboard
A key factor for the Bridge Studio team in deciding to progress with Smartsheet Control Center, and work with Cheetah Transformation to implement it, was that both Smartsheet Control Center and the build services were entirely customised to their requirements.
Rob Eberstein recalls why this was so important to Bridge Studio:
Once the decision to progress was made, Rob and his team started building a set of projects templates. Every template was tested by core team members with iterative changes and testing carried out, so the Bridge Studio team were confident that everything worked for them regardless of project scale and duration.
The Bridge Studio Project Solution launched with:
Smartsheet Control Centre Project Templates set covering 7 key project documents including a client facing dashboard
A Portfolio Dashboard containing top line data for all live projects
Department Dashboards showing team allocation against projects and how the portfolio of live projects is split across the teams
A Production Workflow Dashboard highlighting priority and urgency of work
Making the difference
Within a few weeks the Bridge Studio Team were transformed. Smartsheet team training, a help centre and 121 sessions to support each project manager set up the first of their projects got them off to a flying start.
And it didn't stop there. Once the team began to realise the benefits of having all the projects in Control Center, they decided they could go further. Six months later, and the previously tricky and painful process of financial reconciliation now happens as part of the project.
Following another customised consultancy and build from Cheetah Transformation, the finance team get live information directly from the projects tied to key project milestones. As with all other project updates and reporting, it is delivered in real time by the solution, meaning everyone is free to get on with their jobs rather than chasing around for information.