Smartsheet Dynamic View

Smartsheet is a remarkable platform. Anyone who needs to can access, contribute and collaborate on a sheet, but sometimes that offers too much visibility of certain information, particularly time-sensitive and confidential details, financial data and business intelligence.
Dynamic View is a Smartsheet application that provides a unique combination of confidentiality and collaboration that enables Smartsheet users to control who sees what information within a sheet. Smartsheet Dynamic View can give different levels of access to a sheet which helps to maintain a project's confidentiality.
It's no surprise it is beloved by vendor management and procurement teams for tendering processes and by human resources teams for gathering feedback on personnel and signing off annual reviews.
Why Smartsheet Dynamic View?
Smartsheet Dynamic View is a premium application which gives control over who sees what information within a sheet. At times when collaborators need to be able to access information and edit sheets, but there is confidential information present, Smartsheet allows you to select the information you wish to share and with whom, meaning confidential or commercially sensitive material can be shielded.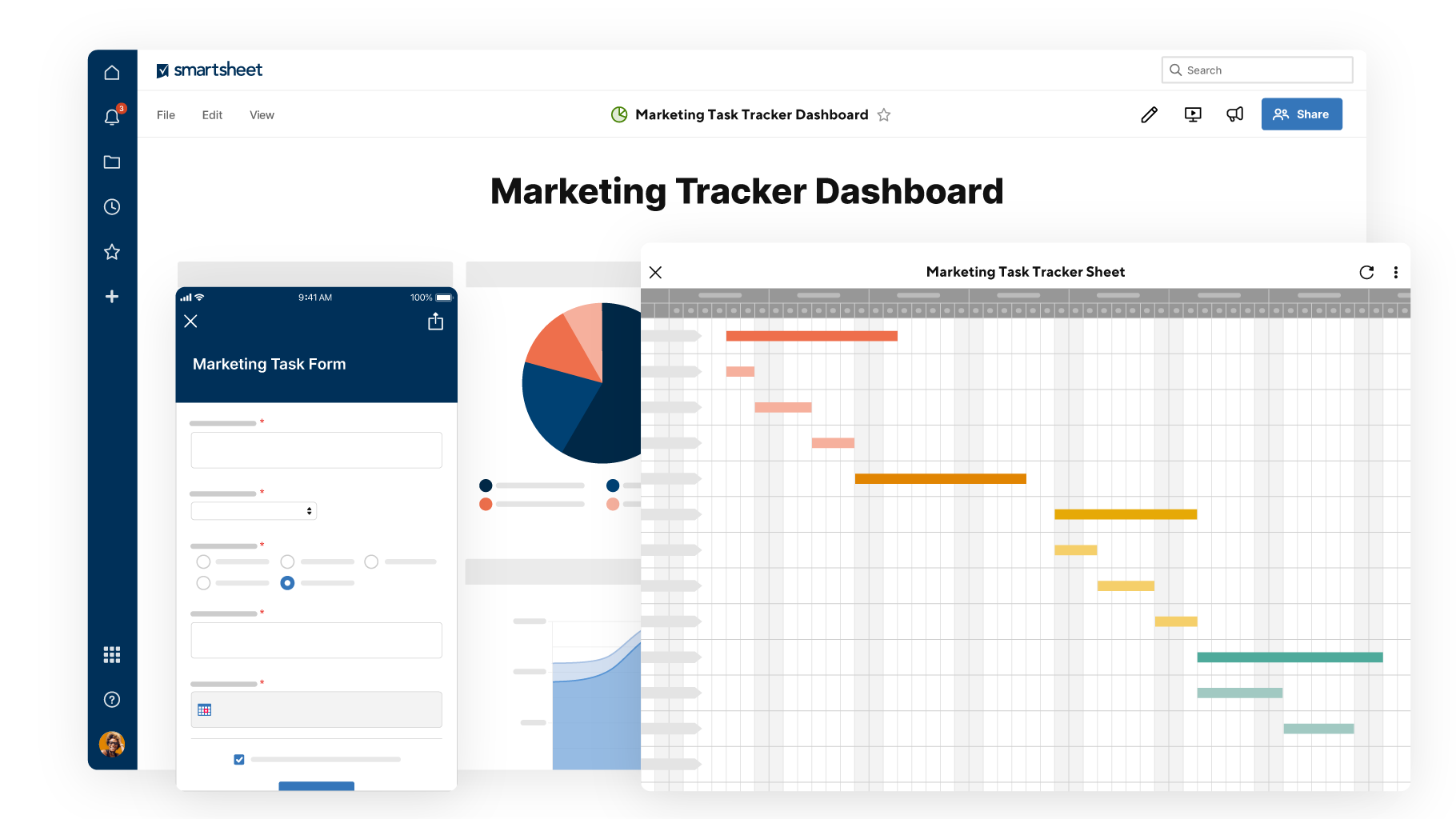 Benefits Of Smartsheet Dynamic View
Protect sensitive information and selectively share elements of work or a project.

Share information with the right people at the right time, ensuring all collaborators only have the necessary information they need to play their part in a process.

Simplify collaboration and help your team cut through the noise by only emphasising critical and relevant information.

Grant users access to participate and edit sheets at a relevant step in the process to avoid making changes at other points.
Smartsheet Dynamic View Overview
Smartsheet Dynamic View enables the creation of views that shield commercially sensitive or confidential information, but still enables users to update or edit required information on the sheet.
Dynamic View enables you to manage critical processes across teams or organisations with confidence. It enables data access governance that goes beyond permissions levels, with each team or organisation only being able to update their particular fields. The status of an item for a team will determine what fields they have the rights to edit.
Customised views are also beneficial in large and complex processes. Giving collaborators views that focus on the most relevant areas for their interaction, makes it easier for them to collaborate fully. This encourages adoption and participation levels across the user population.
Smartsheet Dynamic View allows for granular sharing control​
Smartsheet Dynamic View enables sharing at the finest level of detail. It gives the process owner the ability to customise a view of filtered rows and specified column fields.
Additionally, the process owner can use the easy set-up to establish permissions for accessing, viewing and or editing the information based on the user's profile.
To ensure users can still collaborate and contribute, fields can be specified as editable or read-only. Logic and conditionality can be layered into the view so that fields can only be edited under specified conditions and locked at other times.
Excellent examples of projects that benefit from Dynamic View's granular sharing control are employee annual reviews, tendering processes, invoice management, payment administration, business intelligence requests and vendor management.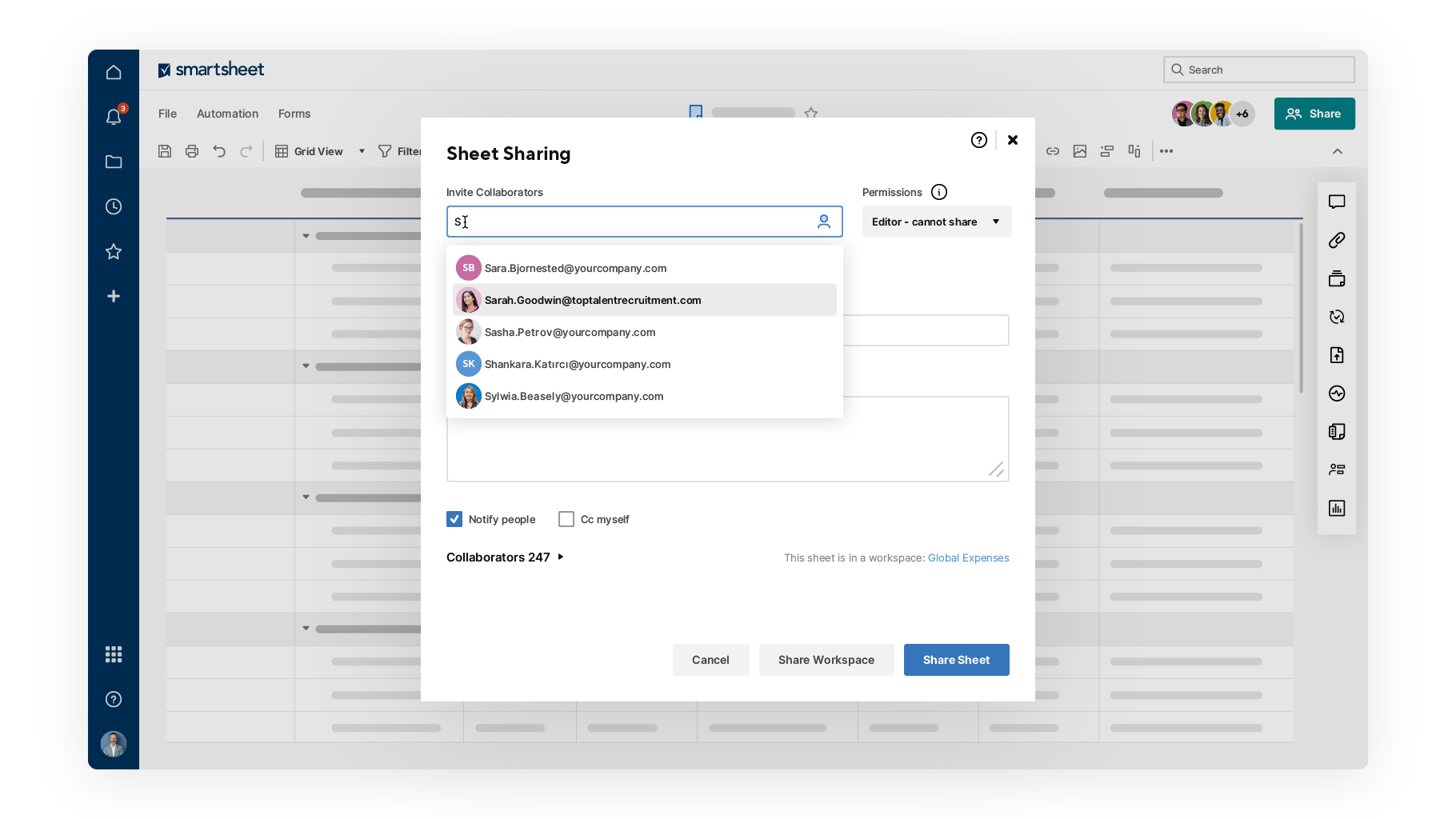 Buying your Premium Apps and Licenses from Cheetah Transformation
Smartsheet Dynamic View is a Smartsheet Premium Application and is one of several apps brought together as part of the Smartsheet Advance License. Cheetah Transformation is a Smartsheet Platinum Partner, which puts us in the top tier of Smartsheet partners worldwide. We can provide consultancy and will work with you to produce a bespoke Smartsheet solution for your business.
Get in touch