Smartsheet Data Mesh

Large data sheets and reports can be difficult to manage. Keeping them error-free and consistent is crucial for any business or organisation.
Smartsheet Data Mesh is a solution that will enable you to easily eliminate spelling mistakes and duplicate data entries, and reduces the need for unnecessary admin work within large sheets of data or reports.
Smartsheet Data Mesh Overview
Smartsheet's Data Mesh is a Premium Application that makes it easier than ever to maintain consistency across large sheets of data.
Data Mesh by Smartsheet can keep large data sheets and reports consistent and free of mistakes. The solution uses a look-up functionality that can scan multiple sheets and reports to automatically populate empty cells based on the known values of an existing source sheet.
The application uses a source sheet to identify and collect information to populate destination sheets. It enables you to create links between multiple sheets and to populate recurring information without sharing sensitive or confidential information.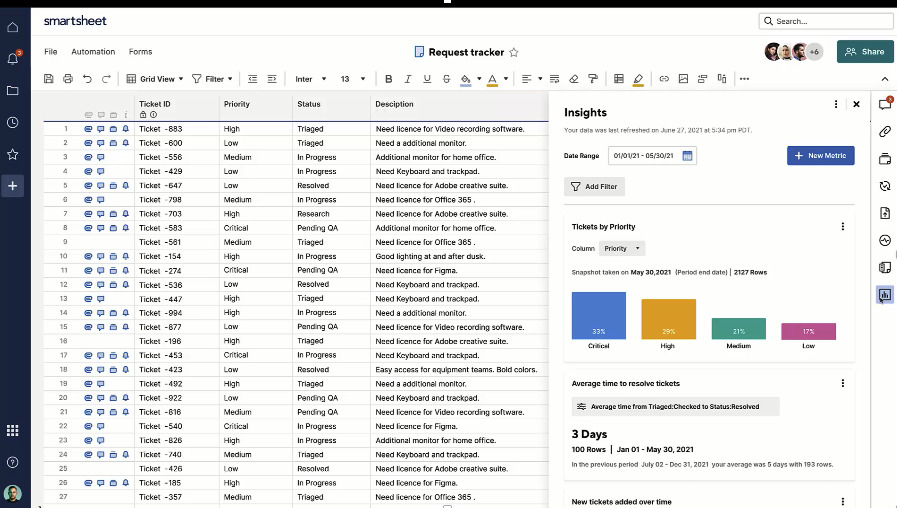 Using Smartsheet Data Mesh allows your organisation to:
Integrate and combine data streams from multiple systems into one unified view.

Reduce data errors and mistakes with the reduction of manual data entry.

Allow teams to access data in real time with live data syncing.

Increase the speed and efficiency of analysis and reporting with automatic data entry.
Why Smartsheet Data Mesh?
Smartsheet Data Mesh is a practical tool if your business or organisation has data spanning multiple systems which you need to consolidate for analysis or reporting.
If companies use multiple systems such as project management, customer relationship and/or financial systems, they may experience difficulty gaining a holistic view of all the separate strands. Data Mesh can integrate these systems and data to create a unified view – one version of the truth, we call it.
Data Mesh by Smartsheet is ideal for a variety of businesses and organisations, but it is particularly suited to those with complex data configurations, or for those undergoing a digital transformation. Excellent examples include accountants, specification administrators and construction, manufacturing and logistics industries.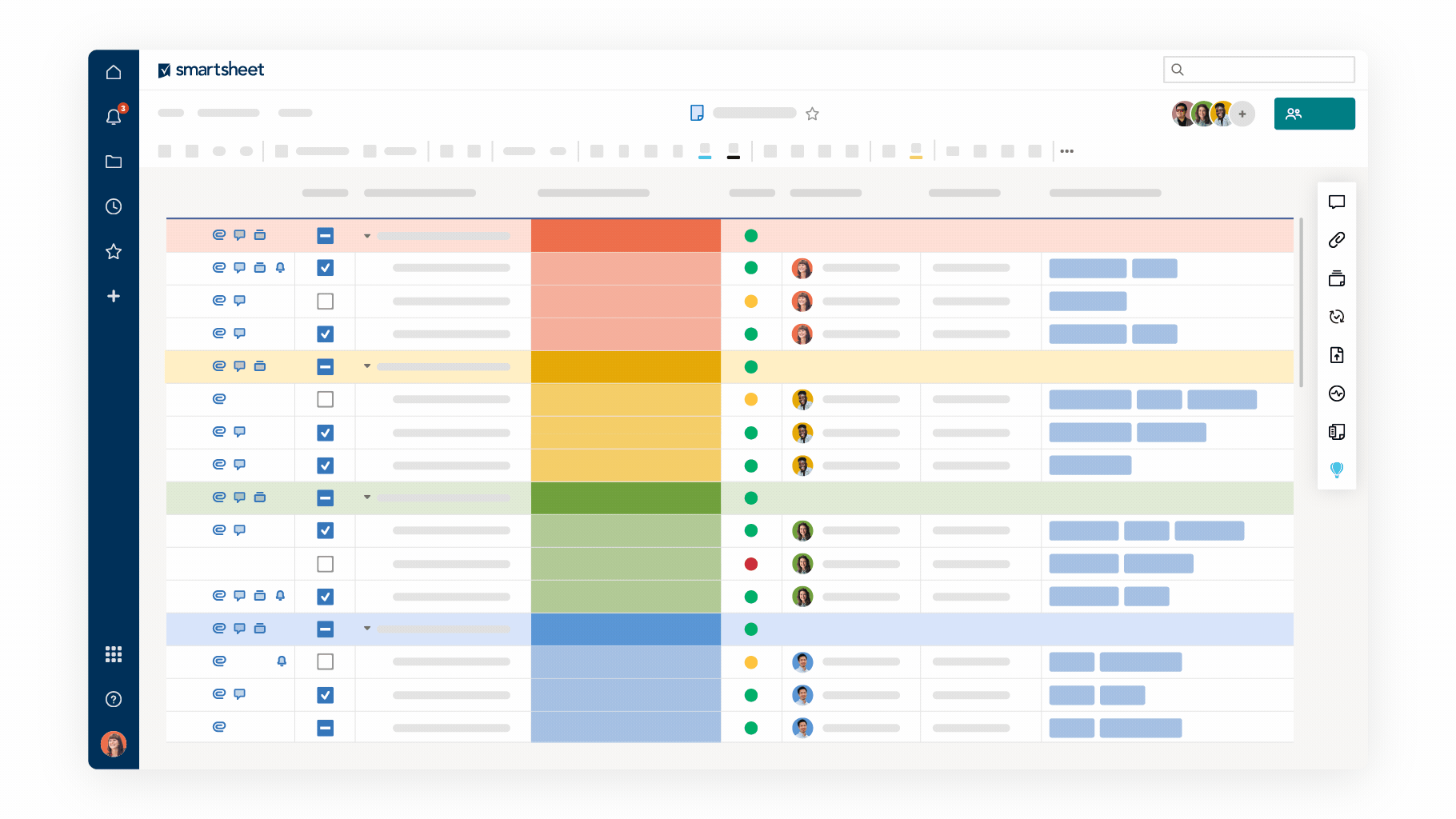 Buying your Premium Apps and Licenses from Cheetah Transformation