Artificial intelligence (AI) is coming to Smartsheet, which is getting bigger, faster and more beautiful, delegates at this year's Smartsheet ENGAGE conference were told.
We love ENGAGE, but this year was a bit different for Cheetah Transformation. As sponsors and exhibitors, there were many more activities to attend, but it did not stop us from keeping on top of the latest thinking on how we all work and the key developments from our favourite platform and its experts.
Here is our precis on ENGAGE 23 in Seattle. The theme was Potential Unlocked and that came through loud and clear from the senior board members, product teams and guest speakers across the Global Partner Summit and the full conference days.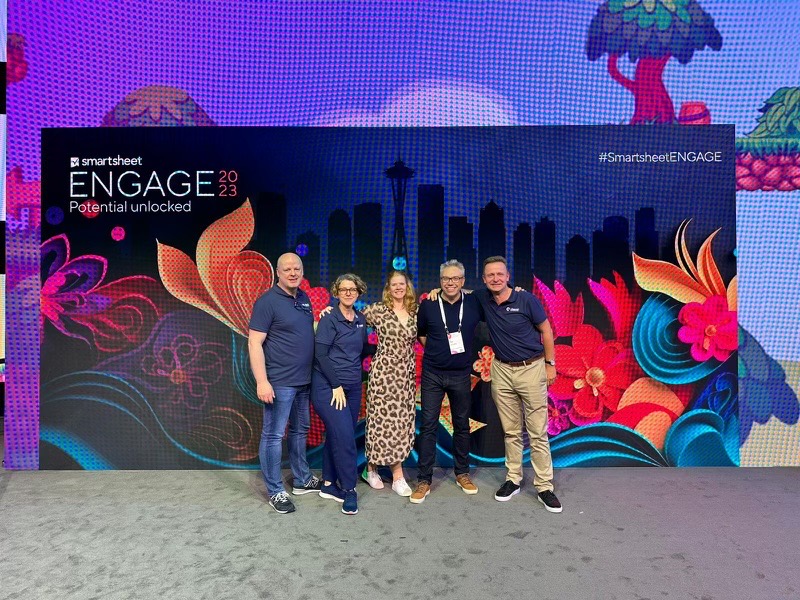 Changing Ways of Working by Mike Arntz, CRO, Smartsheet, and Chris Marsh, Research Director, S&P Global
Delivered at the Global Partner Forum.
Only 24% of organisations consider themselves data driven1 , yet data universes are set to grow tenfold by 2029. That's only six years away – is your organisation ready for this and how will you deal with it?
Here is some food for thought:
61% of employees say their biggest technology obstacle is too many silo applications, platforms and programmes that don't integrate with one another2. The research identified a clear gap between what employees actually want and need, and what leadership teams are providing. The sentiment is that many leadership teams lack credibility, good management and communication in this area, and it is turning employees off.
25% of employees, meanwhile, say they would move to a different organisation for better technology3. At a time of skilled worker shortages and recruitment challenges in many countries; this is a massive own goal by any organisation.
For real employee engagement, look for the following:
Context – frictionless user experience.
Control – secure empowerment (i.e., set the guard rails, and let people work within them).
Collaboration – improved systems of delivery.
Key takeaways
Employees and organisations are suffering pain, ineffectiveness and inefficiency in many current set-ups.
The increasing amount of data being generated will only exacerbate this; your tech stack will become a deciding factor in employee retention and recruitment.
Business needs to look at technology that operates across the enterprise. It needs to be non-niche, convergent and user-configurable.
Keynote address by Mark Mader, CEO, Smartsheet
It is a time of fundamental shifts across technology; people are concerned about the rise of Artificial Intelligence (AI) and what that means for them, said Mark. AI is coming to Smartsheet in the form of Applied AI; that is adding an application to AI to a current platform, solution or process, which will be happening across many platforms.
This is not the same as what is termed 'pass through AI', something like Chat GPT, software whose sole purpose is AI. With this happening, we humans need to focus on being 'Peak Human'. We all need to shift to an explorer mindset for this journey: be open minded, take a different route and point of view to find your new position.
There are three lenses through which you need to view for an explorer mindset:
The Work Lens – focus on the highest value work.
The People Lens – the right people for the right job; know the worth of your work to your organisation.
The Content lens – refine and define how your work is seen.
Key takeaways
A big shift is coming, and it will create a vacuum. Think about how you will fill that vacuum.
Tough times need new thinking.
Guest speakers with Kati Quigley, VP of Product Marketing
Kati introduced three guest speakers, each of whom offered their experience and advice on one of Smartsheet's three business pillars.
Anabela Sarti of ADP on Project and Portfolio Management / Project Management Office:
Before you start building, 'know your why' i.e., why are you doing this?
Build flex into your solution so that it can flex for current circumstances and is future proofed.
Connect strategy to delivery.
Onney Crawley of Goodwill on Marketing and Creative Management:
Get your act together, Goodwill has 3,000 assets in use every year across 154 retail locations, it cannot be left to chance.
Make it easy for everyone to use; making it easy means Goodwill has 99% in-store compliance.
John Kidd of Sedexo on Strategic Transformation:
Strategy is only as good as its execution.
Focus on the model for change, embed Smartsheet in ways of working and seek advocacy for it.
Release the right part of the solution to the right people at the right time.
Get the eyes of the stakeholders on the solution.
If you are choosing a partner, make sure your values align and they understand your strategy.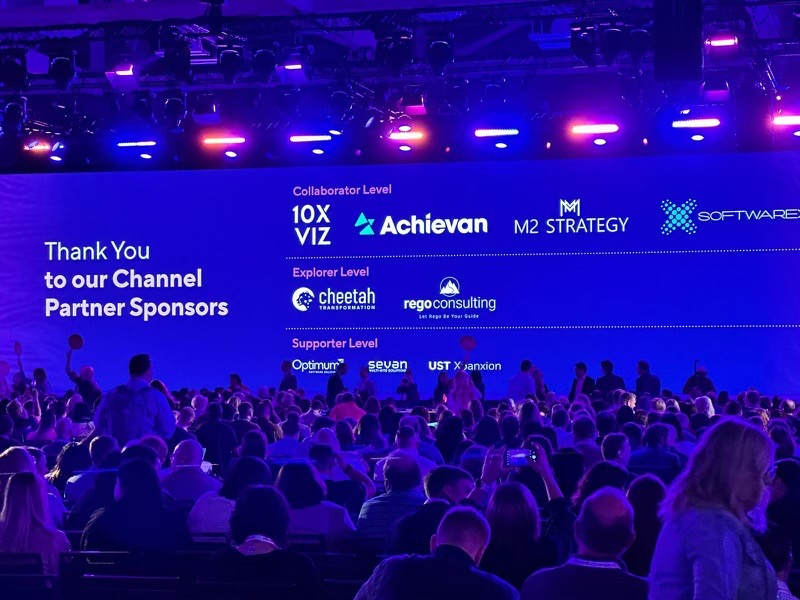 Product Innovation by Ben Canning, SVP, Product Management
This was the most anticipated session of the week, and it did not disappoint. The following notes are a combination of the presentation and the Product Roadmap sessions, both led by Ben during the conference. Expected release dates are given where provided.
Smartsheet is getting bigger, faster and more beautiful
Sheets are getting bigger
Moving to 500k cell links per sheet.
Save time will be reduced by 50%.
Up to 5,000 projects can be live in Control Center.
Cell link latency propagation will reduce by 25%.
Grid views moving to 100k rows.
Work will be faster to deliver
Addition of quick action, floating buttons.
Ability to undo after a save click.
Smarter contextual filters, dependant on column type.
Sorting while filtered.
New sorts coming that are personal to the user, like with filters, so each person can sort the sheet the way they want to see it.
Visuals will be more beautiful
A new version of Card View is expected by the end of 2023, bringing:
Better visual of images.
Ability to scroll individual lanes.
New panel to pull up all the details of a card, and still see the full view.
The ability to create more beautiful dashboards with custom colour palettes or choose from pre-created palettes, expected October 2023.
Bigger is beautiful when it comes to dashboards as the wide gutters/borders will be going, while orientation, widget spacing and padding will be arriving at the end of 2023.
Smartsheet is helping you work smarter by using the power of AI in sheets
Formula generation – Functionality will be added to enable users to write in natural language what they want the formula to do, and thus a formula will be created. Column names will be able to be used. For example, ask it to count how many rows have delayed in status column or add up the amount of sales in the sales column, if the close date column is November.
Copy generation – New functionality will generate copy based on the contents of nominated columns.
Work Insights (Enterprise Plan only) – An upgrade to the recently launched tool, will make it possible to interrogate it.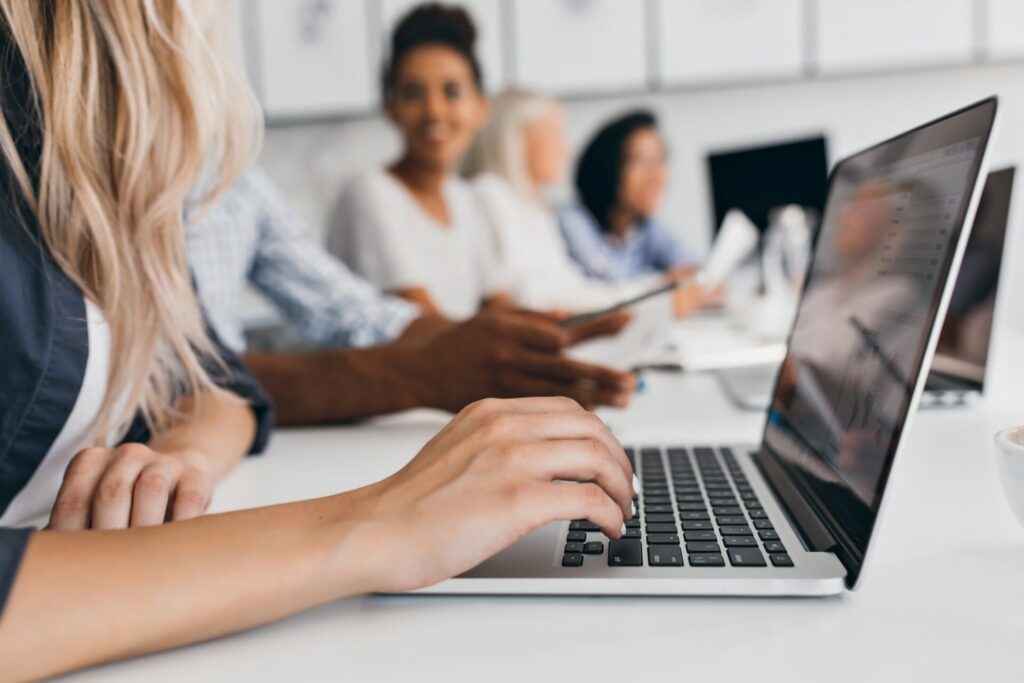 Smartsheet is making it easier to get work done
A new Timeline View is now available to Early Adopter Programme members. This is something many of you have asked about, and it is here: new timeline/swim lane view in sheets, and filtering, sorting and moving will all be available.
A brand new template library is on its way. If you have Resource Management (RM), these templates will be able to connect straight into RM.
Dashboard filters are on their way too, so you can select the info you want to see, and it will update the entire dashboard.
Portfolio reporting will become easier to aggregate (coming in 2024) so you can say goodbye to metric sheets.
Data Shuttle is having a full upgrade, bringing:
Simpler navigation and admin (available now).
Workflow sharing (coming in 2024).
Sharing and error notifications (coming in 2024).
Ability to access Data Shuttle workflows from Workspaces rather than separate housing.
Bulk pause and archiving (coming late 2023).
Smartsheet is making it easier to work together
At a solution level, Smartsheet is bringing the power of Workspaces and WorkApps together to deliver four benefits:
Folder sharing will be possible using 'roles', as in WorkApps.
It will be easier to create WorkApps.
WorkApps and Workspaces will all be in the same place.
Dynamic View will be available in WorkApps by the end of this year.
Real-time updates will mean that multiple people can work in a sheet and see real time changes made by each other. No more refreshing and accidentally losing someone else's changes!
The ability to export dashboards into PowerPoint is coming soon.
You will be able to take a snapshot of your dashboard at a pre-determined point in time and then have it automatically turned into a pdf and distributed as an attachment.
This can be done on a regular basis by creating a message, setting a schedule and recipients. This will be a brilliant time-saver for those who have stakeholders who can't or don't access dashboards themselves. This is expected to be released late 2023.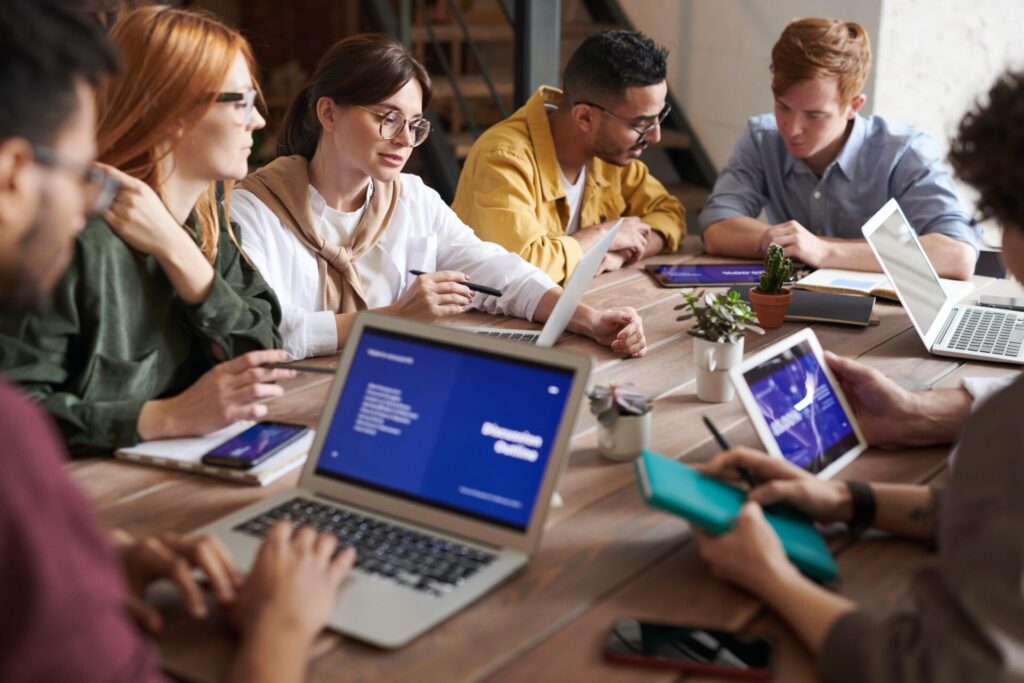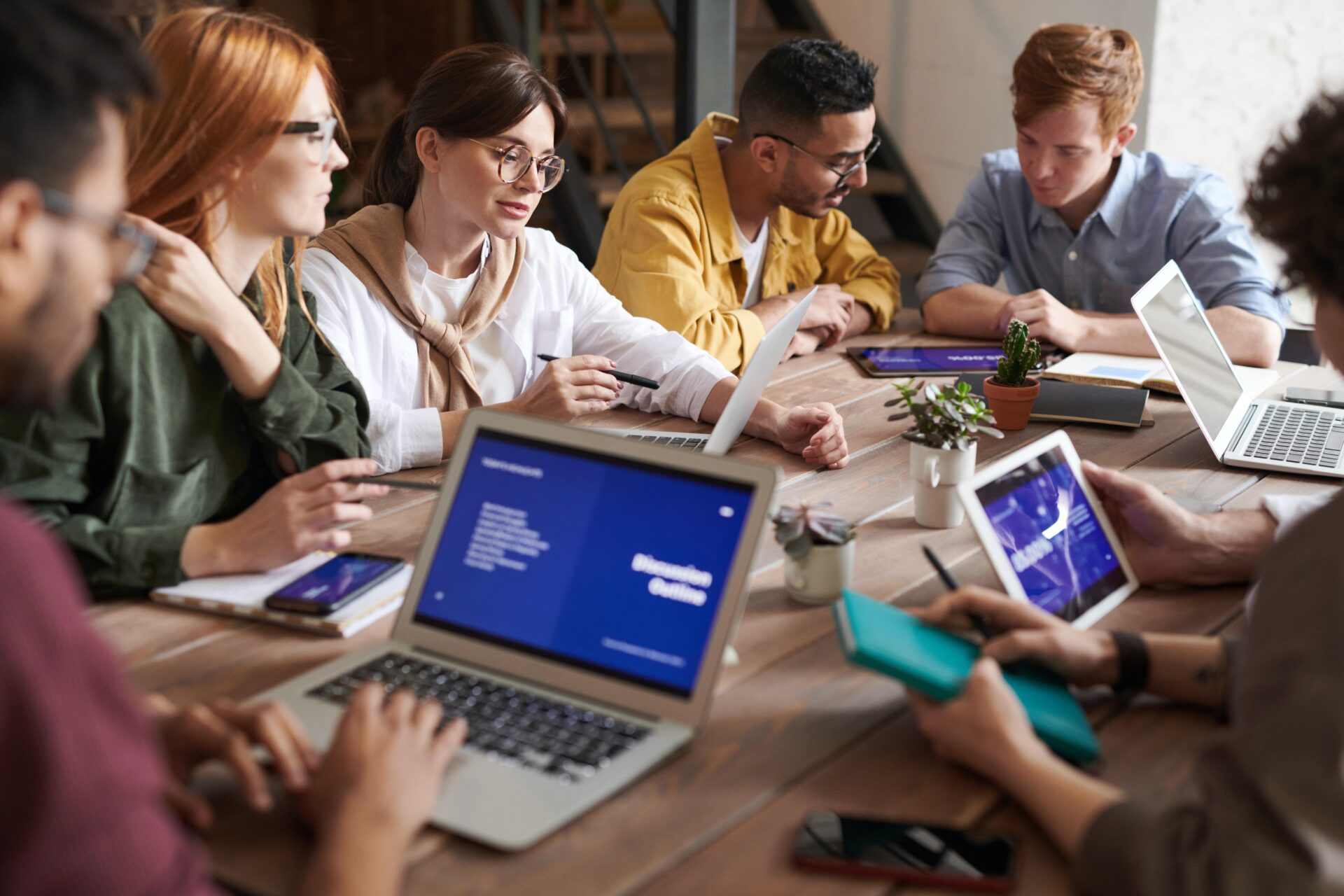 Smartsheet is putting control in your hands
New Smartsheet Safeguard tools to keep your account safe include:
Customer Managed Encryption Keys (CMEK).
Data egress records.
Event reporting.
In addition, assets owned by users will become owned by the organisation. New Super Admin support will be available with a view into use and ownership. External collaborators will need to sign on with secure methods (SSO or MFA). Admins will be able to map IdP roles by user session.
Easier connections with Bridge
Bridge is going to be much easier to use:
Anything that has an API will be able to connect to Smartsheet.
Speedier workflows.
Simpler connections to third parties.
New workflow building experience.
New API tools to call to external systems, which can be managed and updated easily.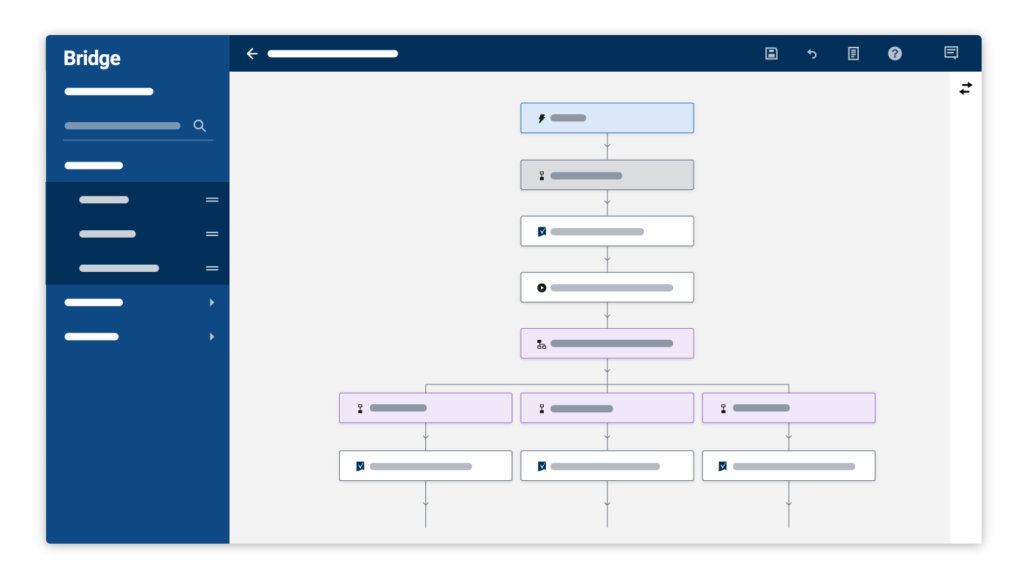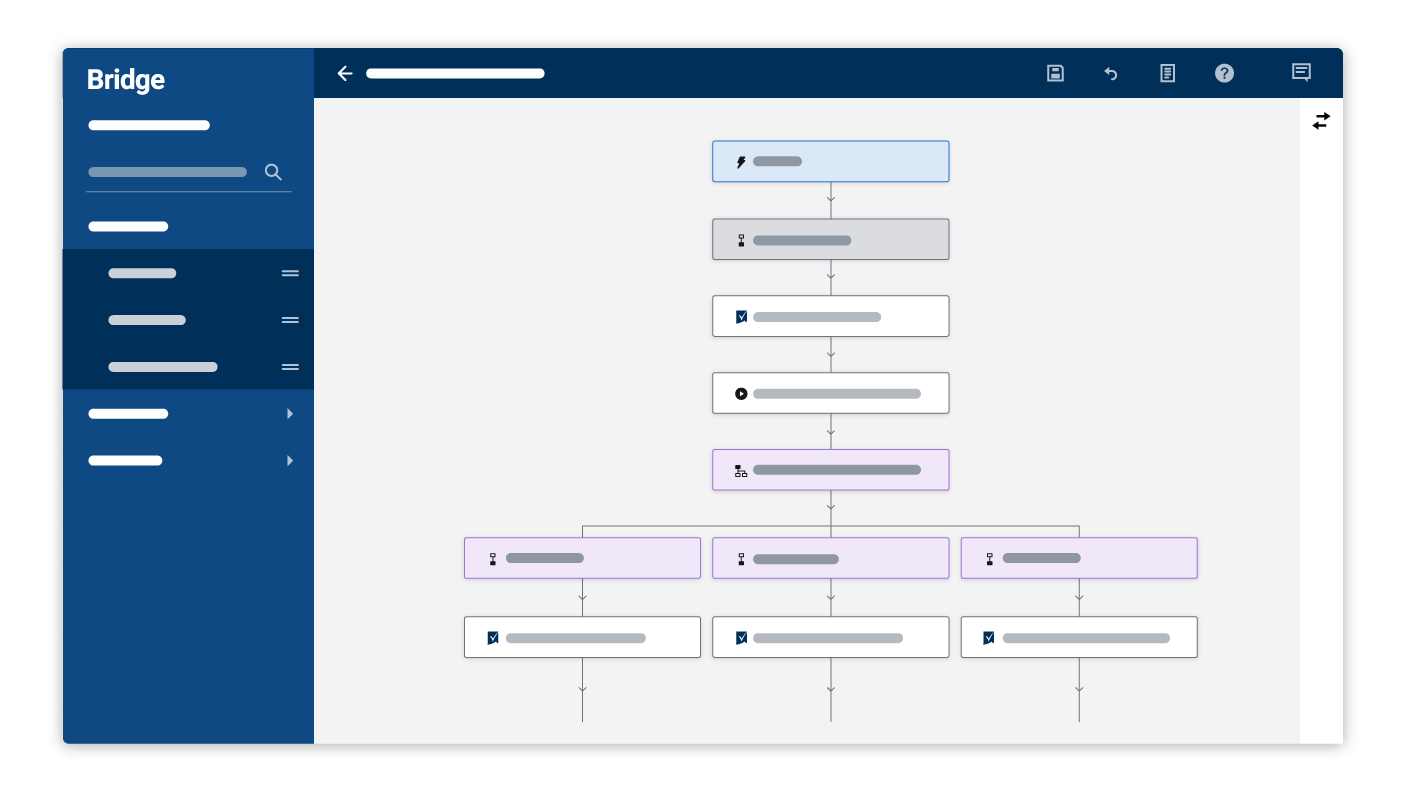 Making Control Center PPM/PMO more effective and efficient
Control Center and WorkApps will be better combined and all be in one place. A new blueprint configuration set-up is coming. A 'sandbox' test environment so that new ideas/changes can be tried and tested is coming, most likely in 2024. Dynamic View, Pivot, Data Table, Data Shuttle, Forms and Work Insights will not need manual configuration with the Control Center, they will be part of it.
Get more value out of Resource Management
What if? Scenario planning is coming next year.
When working from a sheet, an upgraded Resource Management panel will bring back a high-level heat bar into the panel, available at the end of 2023.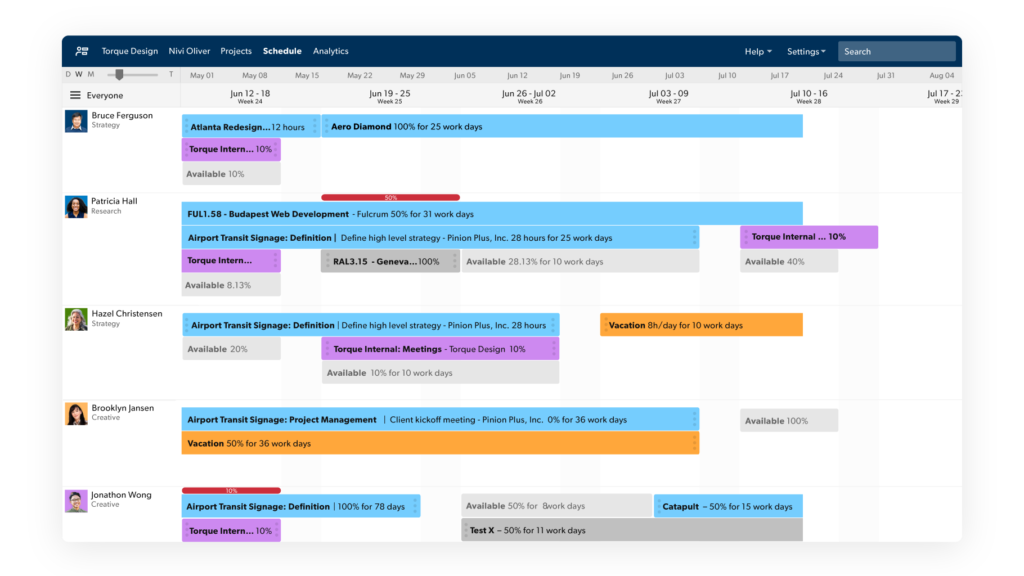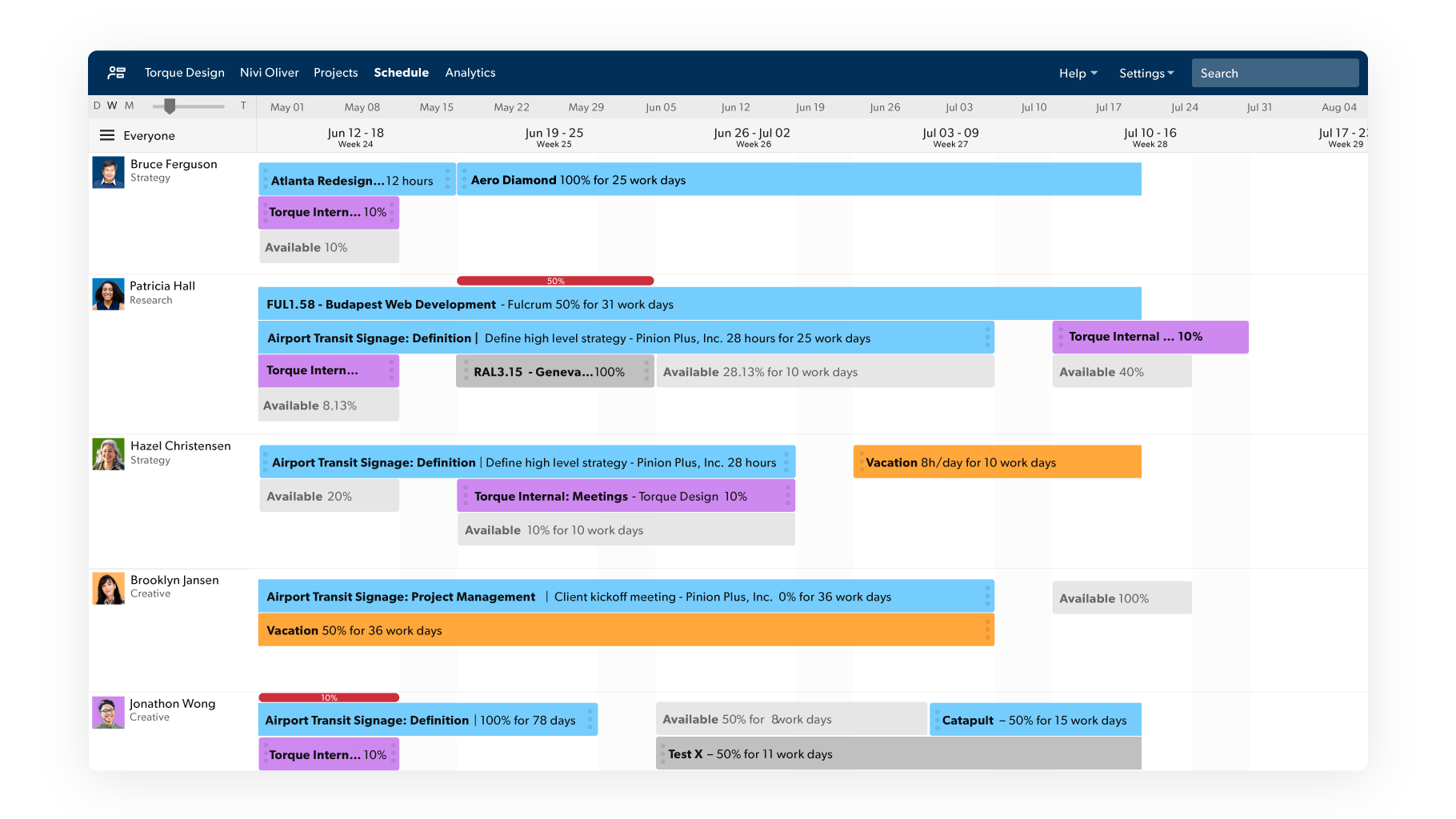 Bringing Smartsheet and Brandfolder closer for seamless creativity
More generative AI is coming, which means the following will be possible:
People identification.
Tagging people.
Image edits.
Generation of onboard images.
Deeper integration with Smartsheet will bring DAM capabilities into sheets:
Add a blank or template to a sheet, then create a version for each row.
Proofing will apply to all types of content, on a row or a sheet.
Workflows working across SMAR and Brandfolder are coming.
Simple image manipulation in Smartsheet is coming too.
Keynote address hosted by Andrew Bennet, CMO
Unlock Your Potential
Two excellent guest speakers took very different approaches to this topic.
First up was Lisa Bodell, CEO, FutureThink.
Lisa's take is that unlocking potential can be fulfilled by simplicity.  Overwhelming complexity is killing us all, she said. Complexity is the day-to-day nonsense that we all get sucked into, then begin to believe is the purpose of our work.
Complexity is felt up and down an organisation, and it is masking a big risk.
While everyone is going to meetings, drowning in emails and doing a million and one other things; an unseen competitor can sneak up and be away with your business.
The problem with complexity is that it means less:
Time to focus – volume is preferred to value.
Agility – internal focus is greater than external focus.
Time to think – doing is valued over thinking.
Changing to be a simplicity-led organisation puts more focus on value, external focus and thinking, which are the starters for innovation.
Simplicity can become a strategic advantage and it is FREE!
Key takeaways
We are drowning in unproductive complexity.
Complexity is a defensive strategy; simplicity is an attacking strategy.
Carve out time to think, it is the most valuable thing you can do. See Mark's comments on what humans do that AI can't.
The second speaker was Aly Raisman, Olympic medal winner and retired captain of the US gymnastics team.
Following a sparkling career, Aly retired aged 25, and began a new life helping other ex-athletes find themselves after professional sport.
Aly spoke about how many athletes talk of the importance of preparation, going through all the scenarios before a major event. But, she said, you need to know when to turn it off before it becomes obsessive and destructive. Turning it off means to stop, rest and recover.
It's not human, not even 'Peak Human' to be at your best every day. Bad days happen and if you are hard on yourself about bad days then your 'recovery' from that bad day will be harder and take longer. It's the same as a physical injury. When those bad days happen, it is okay not to be okay. It's okay to communicate that everything is not okay; it will help others to help you.
Many of us will have heard in the workplace this favoured statement of one of Aly's erstwhile coaches, 'Second place is first loser'. To say that to someone who has won an Olympic silver medal that puts them second in the whole world, defies belief, she said. To say it to someone in the workplace, is to create a destructive culture that prevents people and organisations reaching their potential.
'Do not hold your worth in winning' is an unbelievable statement from someone with six Olympic medals. It's Aly's firmly held view about herself and about us all. In her life after gymnastics, Aly has multiple roles, and talks of fulfilment from a range of roles, rather than from a single-minded pursuit of a single goal.
Key takeaways
Prepare but know when to stop.
Every day cannot be a 'best day', so rest and recover from the bad days.
Do not hold your worth in winning.
References
Forbes
451 Research. Voice of the Enterprise: Workforce; Productivity, Collaboration , Work Execution Goals & Challenges. 2023.
451 Research. Voice of the Enterprise: Workforce; Productivity, Collaboration , Work Execution Goals & Challenges. 2023.