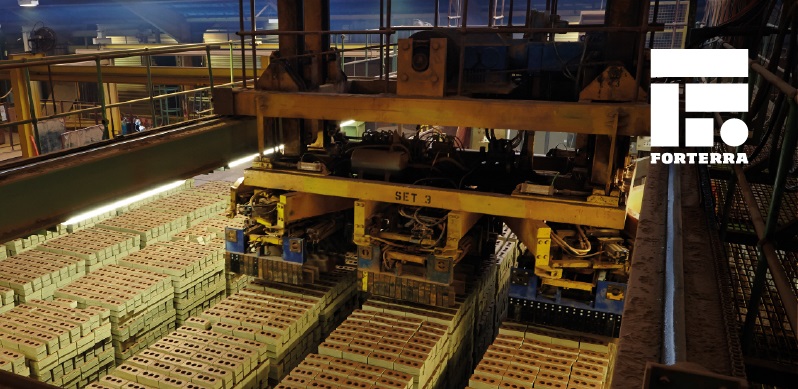 When Forterra Building Products Ltd, UK's leading supplier of building materials to the construction industry, decided to set up a Project Management Office (PMO), they knew they needed a platform that would bring together content & processes. This toolset had to be accessible to all team members, offer visibility of project progression and have the potential to be used across the business.
Making Project Management Work for Forterra
During 2020, Forterra realised that they had several project teams across multiple disciplines within the business who were all delivering projects differently. The IT team were already trialling project management tools while a new stage gate process was being implemented by the New Product Development team. It was decided a small project team should be set up and tasked to create a joined up, standard process that could be used across the business, and create a Project Management Office (PMO). This would help to bring all project information together quickly and easily at a portfolio level, as well as ensuring running projects didn't become an administrative task.
Having already used Smartsheet within the IT department and recognising its flexibility; the Smartsheet Control Center feature, a Smartsheet premium app that drives consistency at scale across projects was explored further. While in discussion with Smartsheet, it was recommended that Forterra should use Cheetah Transformation, a UK based Smartsheet Gold Partner, to help Forterra build their PMO. Having previously built PMOs for various companies across different industries and with many years' experience in manufacturing and new product development, Cheetah Transformation were well placed to understand the key requirements of Forterra, as well as the challenges of building a PMO and gaining adoption across a business.
"Within the IT department, our key ethos is to outsource as much as possible, so we rely on trusted partners to help solve the problems that we are faced with. Cheetah not only understood our problem, but did a lot of the work to help deliver the required solution in an agile way"
– John Wyldbore – Head of IT Demand & Innovation, Forterra
Sarah Rhodes, Head of Program for NPD at Forterra, joined John and Alison Robb, Consultant at Cheetah Transformation, as a key facilitator on the project team to help build the new look PMO. "The first meeting with John & Sarah was great, they gave a clear brief on objectives and "must haves" for the PMO but weren't prescriptive about the process or the structure" recalls Alison.
Building Forterra's PMO
Work began by mapping out all the elements of a Forterra project and by working out the key metrics that needed to be produced then reported on across the business. "Cheetah were giving us ideas, making us challenge our own process, and then applying the Smartsheet Control Center functionality, and not just talking to us about what the product could do", says Sarah reflecting on the build process.
Smartsheet Control Center's value is in scalability and replicability so the team focussed on creating a set of project documents that could be used by any team within the business without major adaptation. Initially looking only at IT and New Product Development projects, but always holding the view that the concept could be rolled out across all departments in the future. Working with multiple departments early in the process might seem counter-intuitive to a smooth build but thinking about different user's needs made it much easier for the PMO to be rolled out and accepted across the business.
With PMO, it is not just about the contents of projects, it is about getting the key information communicated across the business, and this was the next building block. By using Smartsheet Control Center, key project information is extracted from the projects continually, and is communicated across the business in automatically generated reports and dashboards tailored to the different audiences in real time.
Making the most of these dashboards, Sarah and John began to use these across their teams and to also present information to the Executive Team to show the PMO project progression.
Matt Day, IT Director at Forterra said, "I challenged the team to help us better understand the number and nature of change initiatives concurrently running and competing for resource. This was important not only to ensure effective delivery of the changes but also how they could be absorbed into the business whilst maintaining day to day operations."
"The toolset that the team delivered has provided that visibility in an easy to consume format that can be easily tailored to different stakeholders without an excessive administrative burden. We look forward to continuously improving the toolset to derive even further benefit."
Working with the New PMO
Five months on from the PMO going live, life is very different for Project Managers at Forterra. There are currently 70 plus projects, all using the same templates and being reported in the same way. This has allowed a greater sense of transparency when it comes to projects, allowing everyone within the business to self-serve to find out the latest project updates and progress. This is all generated by their Smartsheet Control Center PMO.
"I can see how much use Forterra are making of their PMO. This is the value of Smartsheet and of custom build, it does what Forterra needs it to do. It's not restricted by what a software developer originally built, it's a completely flexible way of working".
– Alison Robb – Cheetah Transformation
With dashboards being updated automatically in real time for the Executive Team, for each Project Team, by department and for everyone involved in any project, a huge amount of non-added value work has been removed. This frees up the Project Managers to do what they do best – add value to Forterra by successfully managing projects.
"Smartsheet is becoming a major application for all our users within the business – not only for projects but for everyday life. We have taken the concept of Project Manager dashboards from the PMO piece of work which pulls in all a user's data into one place and started rolling these out to a wider audience across more than just our PMO data. It is certainly helping us become more efficient as a business"
– John Wyldbore – Head of IT Demand & Innovation, Forterra