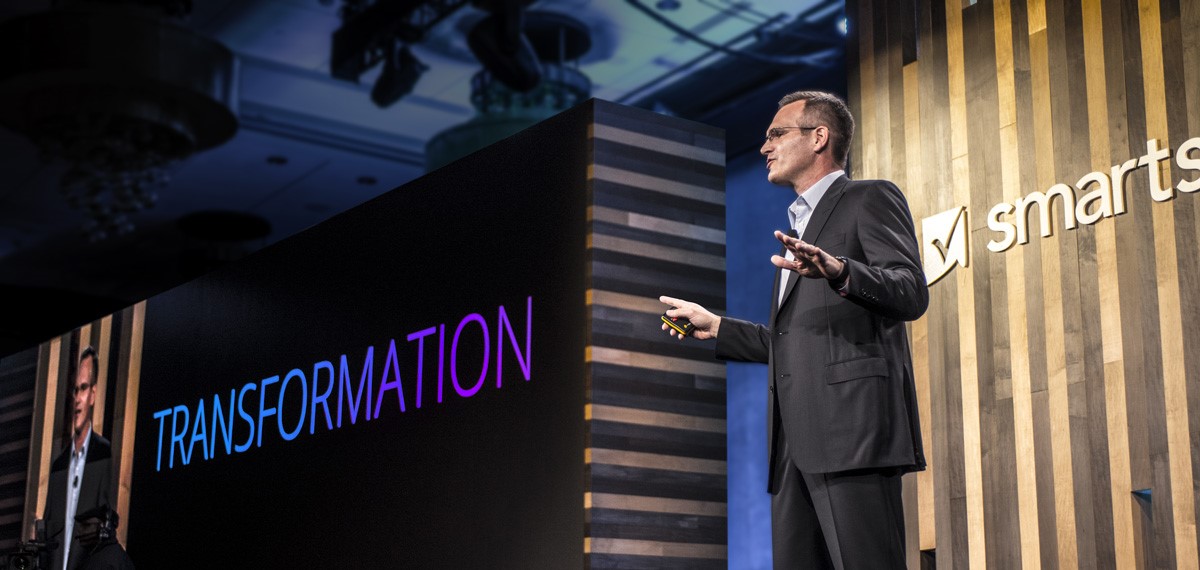 My suitcase is still sitting in the hall. I'm on my third coffee to beat the jetlag. And I've yet to catch up on all my emails. But before I get back to work, I just have to tell you about my week at the Smartsheet Engage 18 conference in Seattle.
Because whatever industry you're in, the message from the conference was loud and clear – Smartsheet has the power to totally transform your business.
And if you're looking for the right work execution platform to improve your business, there was a host of key takeaways that I want to share with you now.
With over 2,000 delegates from over 20 countries, representing more than 1,100 companies, the atmosphere at the Smartsheet Engage conference was electric.
Now, you might be wondering is it really possible to get that excited about a project management platform?
Because it's not just about the software.
It's about people like you seeing real results across their entire business through improved visibility, transparency and accountability.
Results that help them grow, build stronger teams and achieve more than they ever thought possible.
Here are the three key conference takeaways I want to share with you:
1. Smartsheet is driving change management
Smartsheet is driving the change management agenda for businesses across the world, by empowering everyone in the organisation to improve how they work, connect, innovate and execute.
The beauty of Smartsheet is that it's easy to get started so change and transformation can happen incredibly quickly. Begin with small steps and you'll soon see a big difference.
2. Users (not IT departments) are leading the change
Traditionally, choosing and implementing a new work execution platform was driven by the IT department.
But what we're seeing with Smartsheet is that it's the users who are demanding a platform to help them improve.
These users come from every department within the business – sales, legal, buying, marketing, operations, logistics, finance… Their responsibilities might be different but their goal is the same; to make their work more efficient, more enjoyable and more profitable.
As a result Smartsheet is rapidly becoming the number one cloud-based tool for tracking, reporting and automating work across all departments.
Crucially, Smartsheet doesn't try to replace other systems but instead integrates seamlessly with popular platforms including Office 365, G Suite, Microsoft Teams, Salesforce, Slack, Tableau and DocuSign.
3. Smartsheet is so simple to use
I met many Smartsheet customers during my week in Seattle and they were all super-passionate about the platform.
My fellow delegates were eager to share their stories about how much time they had saved through Smartsheet. In many cases, they'd also saved hundreds of thousands of dollars through process improvements and were excited about making even more changes within their organisations.
Seeing the passion and excitement people had for their business, all thanks to Smartsheet, was so inspiring. It's made me even more determined to introduce the benefits of Smartsheet to businesses here in the UK through Cheetah Transformation; to help business owners, managers, and their teams share that passion and excitement too. I will be returning to the Smartsheet Engage conference nexct year.