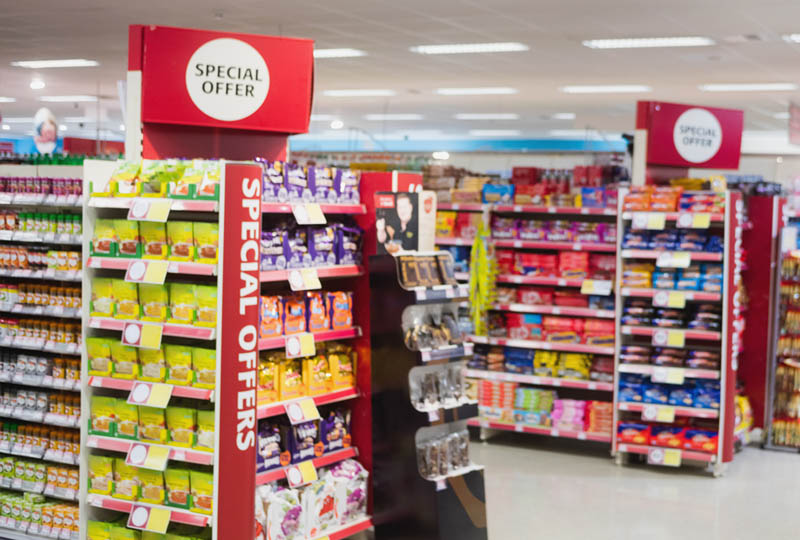 As retail experts, we know that poor implementation in-store leads to lost sales and profit – it also puts huge strains into the retailer. The morning the promotion goes live is usually chaotic and frantic. Everyone wants to know the status of the implementation and wait to see the sales data trickle in. For central teams, compiling all the issues and updates from stores in various emails and Excel spreadsheets is manually and overwhelming – there is no single place to look for the overall status. It's usually impossible to get an 'air traffic control' view of the implementation, which provides the calm for central teams to provide any assistance and updates to ensure any issues can be resolved quickly and efficiently.
Consider how stores re-open after the Covid-19 pandemic. It is vital for central teams to know that each individual retail store has implemented the new social distancing guidelines correctly. Central teams need to know where the challenges are, so they can resolve any issues quickly. Real time visibility is critical to success.
In our experience, three issues often complicate retail implementations:
Visibility: It can be difficult to see which stores implement promotions, and to see this rolled up by region, to see if there are other factors at play.

Real time information: retail is fast paced – you need to make decisions quickly. It often takes too long viewing various emails and Excel sheets to get to understand the overall status of the implementation.

Accountability: you need both central teams and store colleagues to play their part throughout the process. If the pre-promotion elements are executed poorly, this will have an impact on the day the promotion goes live.
Poor execution, for whatever the reason, ultimately leads to increased costs and a loss of sales & profit and puts a huge stress into the organisation.
If any of these issues impact you, our solution could transform the way you manage processes across your retail locations.
Using Smartsheet, we have created a simple yet highly effective solution for managing retail operation implementation processes. The solution ensures that accountability and visibility are never compromised. We have used a promotional change as the example, but the theory could be applied to lots of processes.
The solution process is simple:
Pre-event planning allows stores to confirm BEFORE the start of a promotion that they have everything they need. Stores can alert the central team of issues, to get them resolved in good time. The senior retail team can regularly review performance to ensure installation remains on track.

Following implementation of a new promotion, all stores are required to confirm the promotion has been fully installed and provide photographs. This is very simple and quick to submit, using the intuitive Smartsheet app which is free and all store managers can have access to.

Area/Regional managers are then also alerted to review & sign off each individual store which sends the store to full completion on the reporting dashboard.

Easy to view dashboards contain key data for review at management level such as:

Number of stores who have not received the correct stock & point of sale

Stores who have not currently implemented

Implementation by Region – to highlight issues by region and to create some competition between Regional Managers

A list of current issues with their status

A summary of issues that can be used for post promotion analysis
The dashboard above shows key promotion information and status of implementation for an imaginary retailer. Issues arising from the promotion can be seen quickly, enabling teams to take corrective action quickly.
Simple & easy to use for store teams and central colleagues

Quick to set up and fully customisable to your individual requirements

Easy to replicate for future promotions. It uses Smartsheet Control Centre technology to ensure you can create new promotions quickly and consistently.

Perfect for store teams and uses the free to use Smartsheet app, making it easy to provide real time data on the status of store implementations.

Simple to use and cost effective. It will save you time and money and provide a great return on investment.