At Cheetah Transformation we work with organisations who want improved visibility of information, who want one single source of truth accessible across their business. Many are Smartsheet users who are looking for more functionality that enables them to provide more automatically generated information, tailored to every audience, in real time.
Keeping a track on dates and what is happening when is key in any business. Smartsheet Calendar App, a Smartsheet Premium App, enables greater visibility of the most relevant content to an audience. It's flexible calendar visualisation is delivered through a choice of date views, grouping options and colour coding.
Designed to use source data from any Smartsheet Report or Sheet, it takes less than 5 minutes to create a bespoke calendar that best fits the needs of your work. The top use cases we see are: Master events calendar, Marketing activity / campaign plan, PR & comms calendar, Executive level roll up of key project portfolio dates.
Producing a bespoke calendar in less than 5 minutes
Firstly, there are 6 different date views to choose from. Everyone has their own preferences; we love Multi-Month for marketing activities, while our go-to for holidays & meeting schedules is Day-Month. Smartsheet Calendar App then enables you to map which columns in the source sheet/report you want to see in which part of the calendar (Image 1). Next there are 2 grouping levels for displaying the info. The higher grouping level can be colour coded, so if the calendar includes different brands or customers, use their brand or corporate colours to help at-a- glance identification.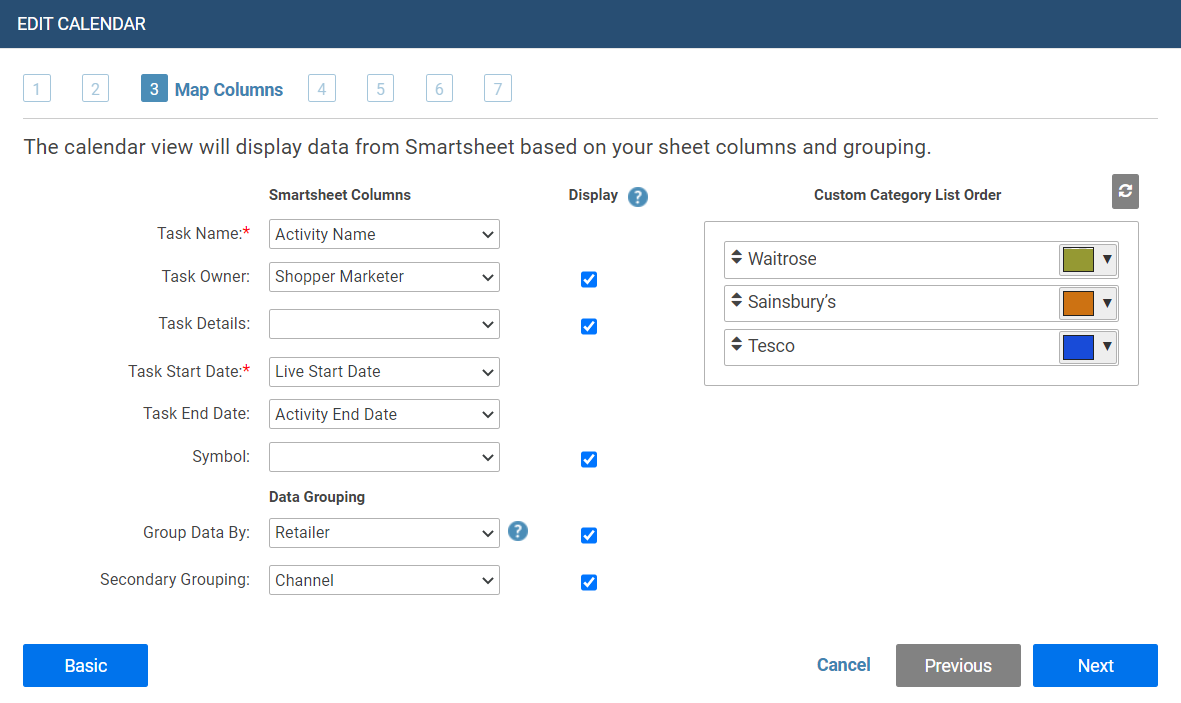 Image 1 – Mapping columns to the calendar

Using Advanced setting, further columns can be added and their order can be selected. There are options to further customise the view design and date formats. Once the settings are done, it's simply a case of "press add" and in ~ 10 seconds your calendar will be ready. Once it is created, there are still options to flex the view. The yellow box on Image 2 highlights the controls within the calendar: change date view; pivot the view; move back & forward through the calendar; add a filter to refine the view.

Image 2 – Multi-month calendar view of fictional shopper marketing plan
All the regular Smartsheet functionality exists in Calendar App for sharing, transferring ownership, and easy editing. The Calendar is set for bi-directional editing so when information updates are required, they can made in the Calendar or in the Source, each will automatically update the other.

Smartsheet Calendar App has the functionality and flexibility to ensure that key dates are visible to different audiences, in the format they want, in real time.
To find out more, check out the video demonstration below:
To find out more, or for a personalised demo, please contact us.