Take a look at our recent webinar with Food Innovation Solutions which looked at how to successfully deliver new product development on time and with sales.
Delivering new products to market can be difficult and risky, it takes a great deal of resources. When an organisation gets it right, it can deliver spectacular results, but if it goes wrong, it can have far-reaching consequences.
In a world where innovation is synonymous with success, mastering the art of new product development is non-negotiable. Watch this insightful webinar to equip yourself with the tools and knowledge needed to navigate the complex landscape of new product delivery.
Webinar Highlights:
Identifying Barriers to Delivery: The first step towards overcoming challenges is recognizing them. In this session, we will explore the common hurdles that impede the smooth delivery of new products. From resource constraints to communication breakdowns, we'll unravel the factors that often stand in the way of success.

Strategies to Overcome Barriers: Every challenge presents an opportunity for growth. Our experts will share actionable insights on how to adapt and implement changes that can dismantle these barriers. Discover the transformative power of strategic adjustments and process enhancements.

Leveraging Stage Gate Processes: One of the cornerstones of successful new product development is a well-structured stage gate process. Learn how implementing this methodology can streamline your innovation journey, enabling you to make informed decisions at every crucial phase.

The Role of PMO/PPM: A structured Project Management Office (PMO) and Project Portfolio Management (PPM) approach can significantly enhance productivity and efficiency throughout the new product development lifecycle. Explore the benefits of an organized framework that keeps all stakeholders aligned and projects on track.

Smartsheet's New Product Development Delivery Solution: Witness firsthand how a Smartsheet-based solution can revolutionize the way you manage and track projects. Discover how it empowers teams to stay informed, connected, and focused on key questions such as product launch timelines and potential sales and profits.
Key Questions We Addressed:
Will your product launch stay on schedule?

Can you expect significant sales and profits from your new product?
Speakers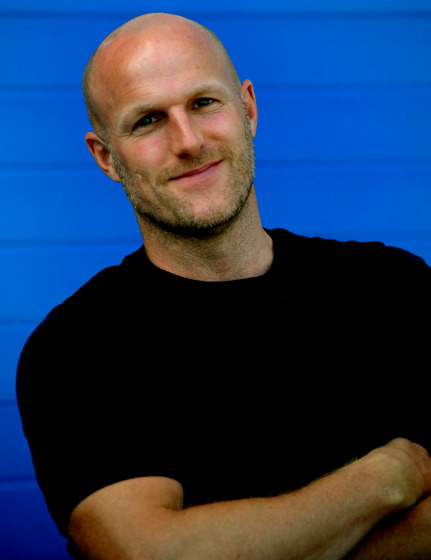 Finn has 17 years experience in FMCG right across the full mix, with over 6 years retailer side at Asda cutting his teeth in the Health & Beauty trading team working with some of the worlds biggest consumer goods suppliers before moving to the brand team as brand manger for the launch of Chosen by you which took Asda from 4th out of the big 4 on own label & in decline to +15% & market leader in value & volume growth.
Finn then took the plunge to manufacturer side and worked in brand management and NPD across the temperature bands at Symingtons on Ainsley Harriott, Ragu & Naked Noodle to name a few as well as Dr. Oetker on Chicago Town Takeaway which became the UK's largest frozen pizza brand in double digit growth before moving solely into innovation at Arla Foods as milk innovation manager for 6 years. For the last 18 months Finn has ticked off agency side by moving to the F!S Group to complete his full helicopter view of the industry, bringing a client perspective to their work as well as understanding what is required to land products on shelf.
Finn has launched dozens of new products & brands into the market across both own label as well as branded, managing the full end to end process from research & concept ideation to landing on shelf as well as being at the coal face of retailer sell ins. Finn is a massive believer in cross functional working & harnessing effective project teams to deliver results and award winning launches. Outside of work, Finn is usually having rings run round him by his 2 daughters Sienna and Sylvie as well as his first born Frank the sausage dog as well as being a football obsessor & massive Liverpool fan.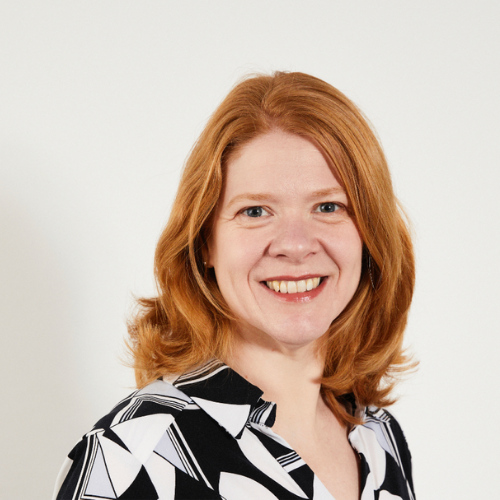 Alison spent 25 years in FMCG manufacturing, 10 years of which were in technical innovation roles, including at Mars Inc as New Product Development Technologist for Whiskas.
Alison then worked in a selection of commercial/category/marketing roles for blue chip companies such as 2SFG, McCain, Arla & Young's Seafood. All her roles have included a strong element of delivering new products to market through cross functional working.
With a reputation built on delivery of "one number & one source of truth" culture, Alison joined Cheetah Transformation in 2020. She has led the build & delivery of multiple new product development solutions across industries as diverse as building materials, medical devices, food & fertilisers.
Last year she was awarded the Smartsheet Solution Spotlight Award for her work and has an MBA from Warwick Business School. When she is not working, Alison can be found a yoga pose or selling tea & cake as part of the Friends of Glen Gardens fundraising group.
New Product Development Delivery
Make new product development easier with a purpose-built Smartsheet solution from Cheetah Transformation.
Deliver new product development on time and with a clear sales forecast. Weed out weak products with Stage Gated Plans. Keep progress & metrics visible on Project Dashboard with rollup to Portfolio dashboard. Available for Smartsheet Core or Control Center.
Find out more
Related blogs
For more information on new product developments read our related blog posts: